A major supplier of holographic stickers, holographic strips, holographic stamping foils, holographic films, and more to a variety of industries is Holoseal, a part of Blue Cap Ventures. The firm was founded in 2011 and is located in Mumbai, India. It caters to both domestic and international clients. Holoseal aspires to offer the most advanced holographic solutions to the globe.
Holoseal is dedicated to providing our customers with the best possible holographic solution. We believe in creating innovative products that are designed to serve the needs of clients. Holoseal have a strong emphasis on customer service, and strive to ensure that clients are satisfied with the products and services.
With extensive knowledge and more than 20 years of experience in the holographic industry, the tiny team at Holoseal helps businesses safeguard their identity and expand. Holoseal is a special combination of perseverance, wisdom, and technological prowess.
Holoseal can offer you the ideal solution whether you require a holographic product labelling, promotional, or security solution. To find out more about our products and services, call us now. Looking forward to working with you, Holoseal!
Quality Policy
The Quality Policy of Holoseal is to provide products and services that meet or exceed customer requirements and expectations. We strive for continuous improvement in all areas of our operations and commit to providing a quality and reliable service to our customers.
Our Vision
Our goal is to become the premier supplier of Holographic Products that enhances the security and aesthetic look of the products for our clients. Everything we do, from creating cutting-edge products to offering first-rate customer service, is aimed towards excellence.
Our Mission
Our commitment to offering products that go above and beyond for our clients and give them an unmatched experience will never waver. To assist us in achieving our objectives, we constantly work to build meaningful relationships with our clients, and business partners.
Why Holograms ?
Hologram stickers are a must for any brand looking to uphold its image, guarantee the authenticity of its products, and foster greater consumer confidence. Because holograms are hard to fake, they help prevent counterfeiting and make it easier to spot phony goods. They also give products tamper-evident security, which raises their level of security.
Furthermore, holograms can enhance a product's aesthetic appeal and set it apart from competing goods on the market, enhancing the credibility and image of the brand. A company may increase consumer trust and foster brand loyalty by employing holograms to show its dedication to product authenticity and quality.
Anti-Counterfeit
Due to their difficulty in replication, hologram stickers are used as a deterrent against counterfeiting. By doing this, the brand's reputation is safeguarded and only genuine products are in use.
Safeguarding Brands
By preventing product imitation and copying, hologram stickers serve to safeguard the brand. This supports the upkeep of the credibility and image of the brand.
Tamper Proof
To make it simpler to determine whether a product has been opened or altered, hologram stickers are made to display indications of tampering. This keeps the brand safe from legal action and preserves the caliber of the product.
Client Confidence
Brands can increase customer loyalty and trust by showcasing their dedication to product authenticity and quality through the use of Hologram stickers.
Our clients list includes businesses from a variety of industries, including technology, finance, healthcare, retail, manufacturing, and more, are among our clients. There are both big and small enterprises among our many international clients. Each client receives individualised attention from our team of skilled specialists who make sure their needs are addressed and they get the best holographic solution.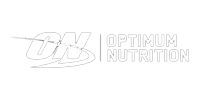 Our customers have praised us highly and expressed their gratitude for the holographic solutions we have rendered. We are committed to continue to give our customers outstanding service and are honoured by the positive feedback we have received.
Thanks for Supplying Hologram Labels on Time to us in Cuddalore
Golden Holograms Supplied you is awesome, will place repeat order soon. Thanks
First Order Successful.. Soon send you Logo to make new Hologram. Thanks
Your Hologram quality is extraordinary.. Our client is happy.. Thanks
Holographic Labels are excellent.. Highly recommended Supplier